Crispy Shrimp BLT Salad
No more need to choose between delicious or nutritious. With this tasty bowl of Tuscan Kale, shaved brussels sprouts, and thick-cut bacon tossed in a delicious buttermilk dressing, eating your veggies has never been more fun.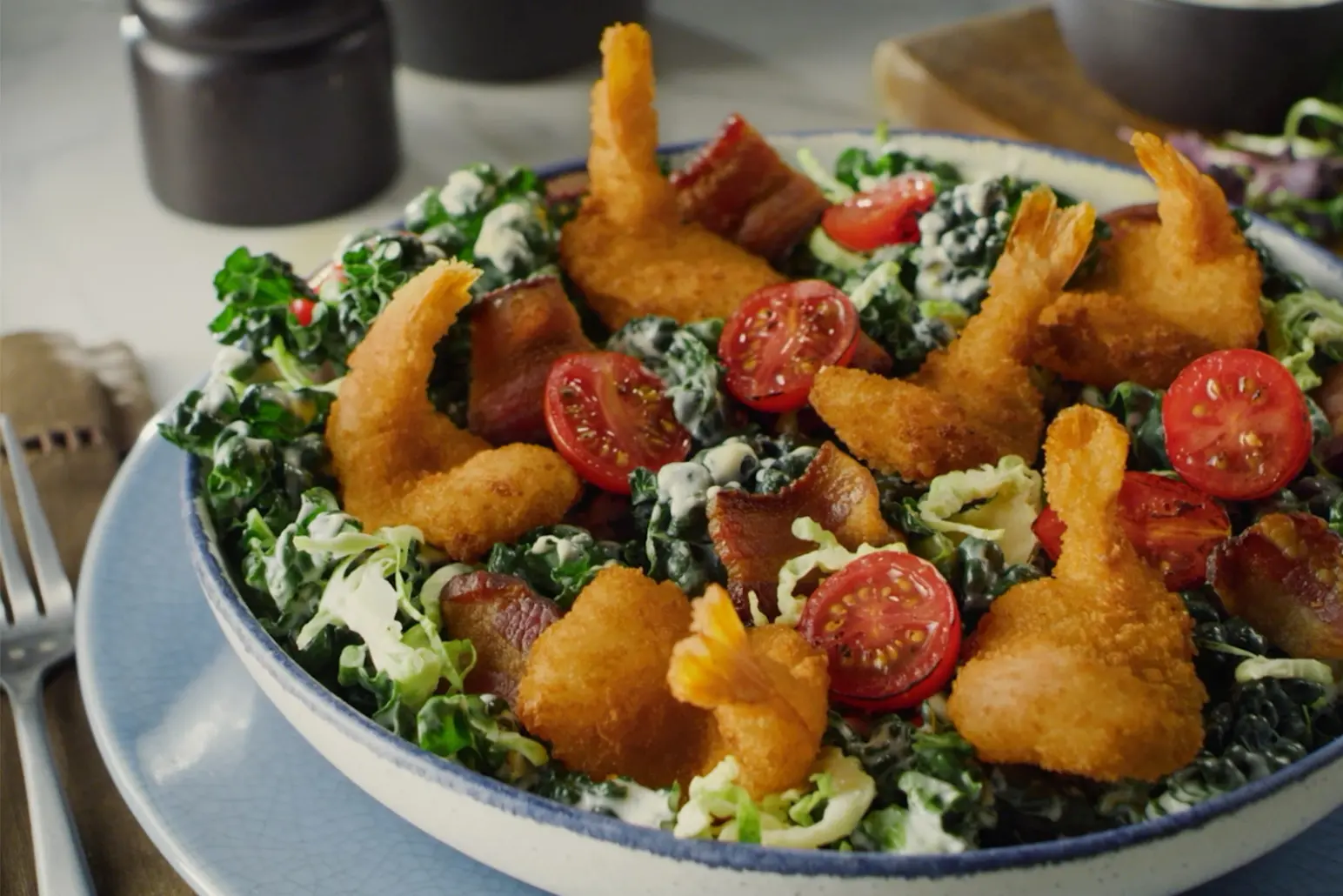 Ingredients
Gorton's seafood
Gorton's Air Fried Butterfly Shrimp
2 cups Tuscan Kale
1 cup shaved brussel sprouts
1/4 cup buttermilk dressing
1 slice bacon
1/2 cup cherry tomatoes
5 Butterfly Shrimp
Preparation
Step 1
Finely chop Tuscan Kale and shaved brussell sprouts.
Step 2
Add to a bowl with buttermilk dressing and let it sit.
Step 3
Meanwhile, cook thick cut bacon, and lightly roast cherry tomatoes.
Step 4
Cook Crunchy Butterfly Shrimp according to box directions.
Step 5
Add greens to a serving bowl, and top with diced up crispy bacon, tomatoes, Butterfly Shrimp, and more buttermilk dressing.
Featured product
Crunchy Butterfly Shrimp
Shrimp that packs a punch.


Learn more